Mr. Daniel E. Ansel
President/CEO
Private Health News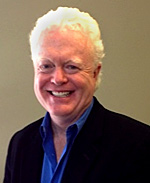 Dan is the President and CEO of Private Health News (PHN) and has over 35 years of diverse experience in successfully researching, developing, marketing and managing an extensive range of innovative healthcare related services and programs. He has developed programs for organizations including Procter & Gamble, HONDA of America, ChoiceCare / Humana, Anthem Blue Cross/Blue Shield, Healthy Advice Networks, numerous Pharmaceutical Companies, as well as over one hundred healthcare systems throughout the United States.
Before co-founding PHN in 2003, Dan was Vice President of Business Development for a large integrated healthcare system where, in addition to helping create the largest provider-sponsored Corporate Health Services in the U.S., he negotiated and directly contracted with insurance carriers, health care providers, community agencies and employers. He also served as Vice President of Product Development / Marketing for national healthcare marketing / communication organizations, including Healthy Advice Networks and Exam Room Network.
In addition to being a frequent speaker at national conferences, he has published articles on topics including At-Risk Medicare, Acquisition and Retention Strategies, Work/Life programs, Patients and Caregiving, Direct Contracting with Employers and numerous eHealth topics. He holds a master's degree in Educational Psychology from the Ohio State University and a master's degree in Health Care Services Administration from Xavier University.